You want to make a career change but you're not sure if becoming a weight loss coach or a health coach is right for you? Will you make any money? Will getting the education be worth it?
Over 20 years ago I started as a health coach helping women lose weight and boy has the industry changed. Becoming a health coach is such a rewarding career and I'm in love with the work I do, but I spent years making very little money, supporting myself with side jobs and wondering if getting a job would be easier then trying to figure out how to become a successful health coach.
The good news is that my company continues to grow, earning multiple six figures a year. How did I do it? How much will you make as a health coach, let's get to business and let me answer these questions for you…
How much can you earn as a Health Coach? (Hourly as well as Monthly)
Some fellow health coaches earn pennies where others I know make millions. According to a recent study, the average health coach makes $46,000. What you earn has everything to do with the model you use, your self-confidence, and the results you get for your clients.
If the coaching model you are using right now is one where you are charging per session, I would leave that to Psychologists and Therapists who have a consistent flow of referrals and have the benefit of utilizing insurance to collect payments. For the health and wellness coach, a pay-per-session is exhausting! I always recommend utilizing packages. Three, six and 12-month packages will give your clients better results, provide you with consistent income and with as few as 10 clients, you can earn a great income.
The monthly model works. Tracy Anderson charges over $800/month to workout at her studios, while some personal trainers and health coaches charge $150/month. Tracy Anderson's perceived value is much higher due to her celebrity endorsements like Gwyneth Paltrow and Madonna. Tracy gets great results for her clients, while some personal trainers have to scale up their recognition and achievements. The greater your confidence and value, the more you can charge.
The best strategy is to first create a plan to fill your high-end private coaching package.   You can charge anywhere from $1,000 to $10,000 for your health coaching packages over 3-12 months.
Whatever you do, you want to make sure you can scale your business so that you can watch your income explode while making a bigger and bigger difference in the world. Making a million dollars each year as a health coach would put you in the top 1% of health coaches, but you have to have the right system in place – utilizing both private and group coaching packages.
If you are considering becoming a certified health coach, have questions regarding your holistic health coach salary, or maybe the certified health coaching jobs out there are not to your liking, just click here to schedule a meeting with me and I will walk through your next steps to creating a thriving health coaching business.
There are four main ingredients that will determine your success as a health coach:
Key Ingredient #1: You Are Creating a Business
I speak to people every day who think they can just slap up a website and begin attracting paying clients. What I can tell you is that twenty years ago that worked for me, but those days are long gone.
If you want to make a bigger difference in this world as a weight loss coach, then you must treat your coaching like a business. Numerous coach-training programs teach students the practitionership of becoming a coach, but they never speak to the business systems that must be in place in order to become a successful health coach.
I speak with new health and weight loss coaches who never received training on how to attract clients, what to say when you are speaking to potential clients, or how to grow a six or 7-figure coaching business. There are systems for each business element and it's crucial to have an effective client generating system or your coaching business will quickly fail!
Other coaching systems you need to consider are –
Do you have coaching agreements set up when someone enrolls? I use EchoSign to send out our agreements. These ensure enhanced commitment to take action and pay from your clients, and who doesn't want that!
Do you have a way to take credit cards? I use Authorize.Net as my credit card processing payment gateway and have been very pleased. Paypal is a simple solution to get started and I've even heard that Costco has a great credit card processing service.
Do you have a system to follow up with potential clients who haven't said yes to working with you yet? Email autoresponders are essential to generating additional business and keeping in touch with potential prospects. We use Infusionsoft to keep in touch with our potential clients. It is a very robust service, so if you are looking for a quality entry level autoresponder service, I highly recommend Aweber.
Key Ingredient #2: Start with ONE Model and Stick With It

There are numerous models you can use to make money as a health coach, but the model you should employ should work best for your life, your personality, and your strengths.  I used to be overwhelmed by the sheer volume of software, courses and ways I could make money as a weight loss coach and I would bounce from one course to another – never making a consistent income.
One key ingredient to finally making multiple six figures was finding a model that worked for my personality type. I have two young children and my ability to travel is limited. I work from 8:30 – 2:30 while my kids are in school, so I needed a model that works for my current life. Before being married and children, I loved working in the evenings, but now I prefer being with my family during those hours.
The other game changer for me was sticking to ONE model and pushing ALL my energy to that model until it was successful. I stopped bouncing from one strategy to another and stayed focus on one strategy until it was successful. For example, we have a very successful six-month coaching program. I spent years developing it, marketing it and making it successful. I didn't let off that focus until it was achieving the success I desired.  If you don't get anything from this article, then get this: stick with one strategy and put all of your energy (for at least one year) into making that strategy a success.

Here are two most popular health coaching models: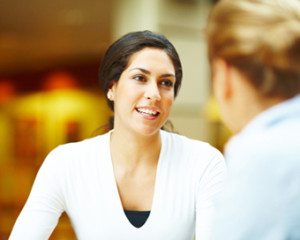 One-on-one coaching: One-on-one coaching is a great place to start if you are a new health coach because filling a group-coaching program can be more challenging and take more time. Whether you are coaching in person or coaching virtually, offering one-on-one coaching is powerful and gets results. I recommend two 45-minute coaching sessions each month for six months as a great package.New coaches always ask me how much to charge and really, there's no minimum and no maximum. Twenty years ago I charged $20 per hour because that felt like a lot of money to me at that time. Now, that would never make sense and I charge at least 10 times that amount.When it comes to what to charge, first go with feels comfortable for you and see if you can get three clients paying you that amount. Then, raise your rate slightly out of your comfort zone and get your next three clients at your new rate. Then rinse and repeat. At some point, you will feel what's authentic and comfortable for you – but don't forget to stretch out of your comfort zone each year, because you are going to be asking your clients to stretch out of theirs.
Group coaching: This is a more advanced strategy and requires you to have access to contacts by way of an email list, referrals or joint venture partners so you can fill your group program. The great thing about group coaching is it's highly leveraged and you can make a great income and make a huge impact. The other benefit is the power of the group environment. Obviously, the more people in your group, the more income you can earn!Here at ThinWithin.com, we do a combination of the two, which works amazingly well for my clients, myself and my team.
Key Ingredient #3:  You Have to Stand Out from the Crowd
Why is it that some health coaches earn a great salary and others stay broke?
The answer is that the successful health coach stands out from the crowd.
I'm kind of an introvert-extrovert, so you have to know yourself and what you enjoy doing, but no matter what your personality type you have to stand out from the crowd.

What I mean by standing out, is that you have a strong opinion. I strongly believe people shouldn't diet and I will shout that from the top of rooftops if I have to. That's my strong opinion. The competition these days is fierce and it's only going to get harder to standout, so you have to have a unique point of view or perspective or interesting way to standout.
I personally like creating videos and writing articles, so those are the two ways you will see me standing out and voicing my opinions. If a video doesn't connect or an article I write barely gets noticed, that's okay. I just pay attention to what things are being noticed and write or do videos on that!
Key Ingredient #4: You Must Have a Powerful Way to Get Clients
The difference between a thriving coaching business and one that is barely pulling in any money is marketing and sales.
Just because you are a great coach, doesn't mean you are great at sales or great at business.
Because I'm not a natural sales person, my business growth took on a slower path to multiple six figures than someone making 20 calls a day to joint venture partners and potential clients.
Whatever you do, you have to have a system for getting clients. Are you going to speak, write or advertise? Do you have a professional network that is setup to refer clients to you?
Putting a plan in place for enrolling clients is a key component for any health coach, weight loss coach or wellness coach.  Your plan to enroll clients comes down to what type of person you are and what you prefer doing. I help my certified coaches determine their personal strategy and I give them a script I've developed to enroll clients.  They are always so excited by this script because it is so authentic, loving and genuine. It's hard to know what to say to potential clients, so I love taking the guesswork out.
The bottom line is that you can make a great career as a health or wellness coach. How much money you earn will be determined by the impact you make for your clients, and how much time, energy and focus you put into creating your coaching business.
If you want to shift careers, my strongest suggestion is this: Keep your day job and invest in getting the education and business systems in place first. Then, as your side health coaching business grows, you will gladly say goodbye to your day job.
If you need any help navigating this journey, just click here to schedule a meeting with me and I would be glad to help.