Evaluate your emotional eating and Thin self with these two FREE tests:
We value your privacy and will never spam you.
ThinWithinU
In order to change your weight, you must first change your mind. – Marna Thall
How is Your Relationship With Your Body?
How you look on the outside is directly related to how you feel on the inside. If you've found yourself dealing with pain, sadness, loneliness and heartache while watching your weight soar, you are not alone. ThinWithinU is a safe non-diet support community bringing out the thin you, that's within you in a healthy soulful fashion.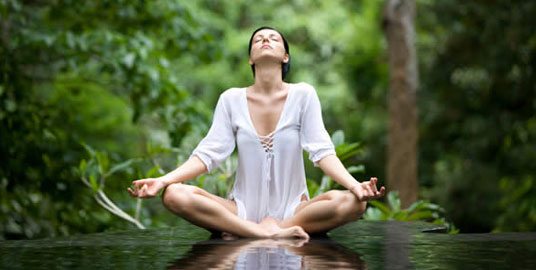 Do you believe deprivation is the key to slimming down? That if you somehow punished yourself and eliminated certain foods from your diet forever, that you will magically see rapid weight loss results?
There is an easier way! A better way!
When depriving yourself, the only thing that will magically appear are added pounds. Why? Because diet's zap your spirit, they deprive you from choice, and ultimately ignite bingeing behavior. I'm sure you have deprived yourself in the past whether it be restrictive eating, stringent dieting, meal replacement shakes or pills – only to find yourself losing weight and then gaining all that weight back plus a few new pounds. Yuck! You are not meant to say no constantly to food. Nobody is! That's why diets don't work physically, psychologically or emotionally!
Once You Begin to Think Thin, Everything in Your Life Will Change!
It's true, once you begin to think thin,  everything in your life will change, including –
Your waistline, hips, belly, tush and thighs will slim down
Your self confidence will begin to soar
You will no longer obsess about food
Your energy and health will skyrocket
You will believe in yourself and all that you can create in your life.
You will become a fantastic role model for friends, family, children and grandchildren
Your Journey Begins Now –
Imagine having coaches at your fingertips who have helped thousands of people shed gobs of weight to share your story, your journey and your success with? Imagine having Marna and her team of coaches in your back pocket to share your challenges, successes and to be able to ask them anything you need regarding thinking, eating and living thin in a private and closed Facebook group.
This is what ThinWithinU is all about!
Experience Freedom Like Never Before While Learning to Shift How You Think About Food
When you free yourself from dieting, deprivation and the prison of your negative self-talk, you will experience freedom like never before! Throw away your diet books, diet food and food measuring devices…that's a thing of the past! You are about to learn how to rewire your brain to think differently about your body, weight and your relationship with food.
It's time to connect in with a weight loss community that offers hope, insights, and supports you to shift how you think while giving you incredible thin thinking tips along the way.
"When I discovered the real secrets of shifting my focus to living a naturally thin life, my body shifted. You too will learn everything I learned to stay slim without dieting, without depriving yourself of the foods you love. You will never again pop pills or know how many calories are in anything. You will never measure your food EVER AGAIN! These are only things that people on diets and people that struggle with weight do. Everything will change when you know the secrets of the thin – absolutely everything! This is a spiritual journey. I can't wait to be part of your soul and body transformation. For if you are eating when you are not hungry, there is a spiritual hunger that needs your attention. Are you ready to discover what you really need?
Once you do, true freedom will be yours!  I want you to know, I am committed to you, your success, and helping you to live the happiest and most joyous life possible."
Evaluate your emotional eating and Thin self with these two FREE tests:
We value your privacy and will never spam you.
Becoming Part of ThinWithinU is Packed Full of Benefits
By becoming part of ThinWithinU, you gain access to not just Marna, but thousands of dollars of materials, coaching, seminars and support. Here are just some of the members-only private and exclusive benefits:
1. Monthly Audio Trainings Lead By Marna
Each month you will receive a monthly naturally thin mindset topic-focused training from Marna. This audio training will teach you how to focus your energy, time and efforts around thinking differently about your body, your weight, what is possible for you and how the thin think.
2. Audio Library
Upon becoming a member of ThinWithinU, you gain private access to our Facebook group with audios focused on you thinking differently about your body, living thin utilizing the law of attraction and a non-diet way of life. Enjoy these audios focused on goal setting, putting a kabosh on emotional eating, NLP and more.
3. Living ThinWithinU Facebook Group
When you enroll to become a member, we will personally invite you into our private and closed Facebook group. We encourage you to introduce yourself, support one another and share recipes, wins, quotes, pictures and make this as fun and social as possible.
4. Get Your Most Pressing Questions Answered By Our Coaches
Have a question regarding how to think thin, eat thin, and live thin? No problem because our Certified Body Breakthrough Coaches are hear to answer your post pressing questions. These are trained coaches who have all experience their own weight loss and they can't wait to help support you to experience fantastic results too.
5. Friday Check-Ins
Each week on Friday you will have an opportunity to check in on the forum and share how you are doing. Marna and Certified Body Breakthrough Coach,  Barbie Patterson, will respond to your check-in's and help you continue to move forward powerfully.  You will receive personalized support to help inspire, hold you accountable, and motivate you so you can continue on your naturally thin journey.
6. Complimentary Session With A Body Breakthrough Coach
Upon becoming a member, you will receive a complimentary session with Marna or Barbie. In this session your coach will help you clarify your goals and dreams for your body, discuss what has been stopping you, and map out a plan for your weight loss success. When you sign up, one of our coaches will contact you and find a time that works best for you to schedule your complimentary session.
7. Question and Answer Sessions with Marna
We know you as you begin to shift your mindset to think differently about your body, your life, your weight and the goals and dreams you have, questions will come up. In order to help you address thinking differently so you can have the body and life you desire, Marna will do a question and answer session with you each month to address any and all the questions you have!
Marna Understands Your Struggle
Marna understand your struggle because she too is a work in progress. Marna understands the pain of stretch marks, thighs rubbing together, feeling like a failure, binge eating and feeling like she needed a "start over" button she could push to stop her weight gain nightmare.
As you can see from the pictures above, Marna went from a size 14/16, down to a size 6/8 and has been within that 10 pound range ever since! Food is still a great love of hers so she has to practice what she preaches. You will see Marna be vulnerable as she checks in weekly to share her ups, downs, and her personal life with you. Marna is a normal healthy person, not a size 2 and not an exercise addict. She's simply an average person who shed over 30 pounds, and has something really special to share with you.
"I want you to enjoy the gift of thinness, increased self esteem, joy in your life and power for years and years to come. Join me! I would love to guide your body, mind and spirit down the naturally thin path. This journey is so much more fun then dieting, restrictive eating and feeling consumed with self hate and pain. When you learn to live thin, it's the most spectacular feeling in the whole entire world. It's utterly priceless!

Are you ready to journey with me and other women to become naturally thin? Living thin never felt so good and I want you to taste every bite of how delicious the ThinWithinU experience can be! "
Here Are Just a Few Recent Posts Members Shared In The Forum…
THE WAY YOU OFFER INFORMATION IS SO VERY ACCESSIBLE
"I just wanted to express my pleasure over having found your site and having become a member.

I want to tell you that now, after studying and putting to practice the things you offer in the six week program, I feel that what you offer is extremely useful. I've read many books on the topic of  'eating when hungry', also by renowned authors, but I never found the clues to really put the suggestions to practical use. The way you offer information however is so very accessible and it's really helped me to truly begin to PRACTICE this.
For now just a Thank You:-D"
—JC, The Netherlands
AFTER MY FIRST WEEK, I HAVE LOST ABOUT 7 POUNDS
"Hey! I'm Tegan, today is the mark of the end of week 1 of my 6 week intensive, as well as my first week here. So a little about me before I get to the actual "check in". I am a 23 year old single mom of 2 boys who are 4 and 6, I am a full time medical assistant, and an ex-dieter (proud to say that). I joined this website, community rather after I watched some of Marna's you tube videos, and listened to a couple downloads of hers. I started this program with the intention to pretty much lose weight, but also to help with my self confidence, and a few emotional attachments I have with food, and dieting.

So, after my 1st week of the 6 week intensive (and week previous to listening to the downloads) I have lost about 7lbs, and literally I haven't changed what I eat, I actually eat what I want but only when I'm really hungry. I have had a couple set backs but I am honestly seeing progress towards my weight loss goal.
So thank you Marna for this awesome website, and tools! And thank you everyone in this community for being supportive!

Until next Friday..Cheers!"
Tegan =)
Bringing together powerful women  to make the journey of slimming down
through loving and honoring their bodies, a reality.
What Exactly Are You Waiting For?
YES Marna! – I Want to Secure My Copy of "thinwithinU"!
I'm ready to begin reading your weight loss ebook to help me become naturally thin!
I understand that in addition to receiving thinwithinU I will receive Becoming the Thin You That's Within You, plus one free month to ThinWithinU.com I understand that I will be able to enjoy these bonus gifts immediately after I order. Everything is instant, so I don't have to wait at all!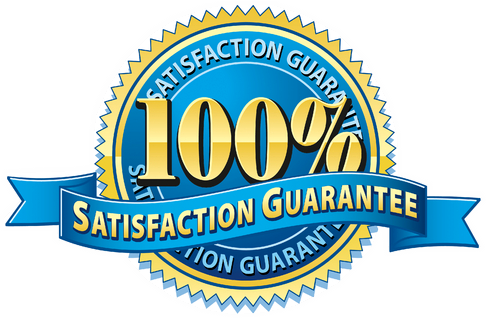 You can buy the "thinwithinU" plus Becoming The Thin You for $77 $57.95 just $37/month