Take this FREE Assessment to See Precisely Why You Eat…
We value your privacy and will never spam you.
Successful Weight Loss Stories – ThinWithin
Please enjoy reading a full list of our successful weight loss stories of women and men who have experienced true weight loss success learning to think, eat and live thin. See why people are raving about ThinWithin's no-diet approach to weight loss and how learned the power of thinking, eating and living thin has changed their lives…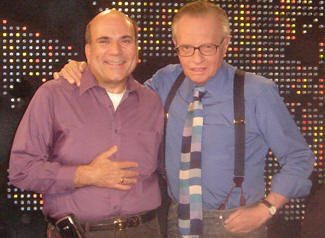 One of the most insightful books ever written on how to be thin — naturally. It's more about loving your body and listening to it than beating it with discipline. I love this one!
– Dr. Joe Vitale, author "The Attractor Factor" www.mrfire.com

"Hey I just wanted to let you know that I've lost 30 pounds! and I feel soooo GREAT! I am soo excited for this summer and continuing to transform my body. I'm at the gym now and I really like working out and I think that will really increase my weight loss. Well I just wanted to keep you updated and say THANK THANK THANK YOU for everything … with out you or Marna I would've never realized how beautiful I really was!! You are both AMAZING! I tell everyone I know about your program and I know that it will definitely help millions of other people too! I hope everything is good and I will let you know when I loss more weight!!! With tons of love and gratitude" -Bridget
"Reflecting on the past year, the only word that fits for me is "FABULOUS". In the past 8 months I have lost 83 pounds. The ThinWithin approach to weight loss has changed my life in a way that I didn't believe possible. Being morbidly obese for more than 30 years and having tried every method available for years. I finally called a Bariatric surgeon and scheduled an appointment. The earliest appointment was in December. So I scheduled it. I was desperate. I couldn't walk without pain, and was short of breath just walking from one room to another – but I didn't have to do the surgery because of Marna!!!! Today, I am able to ride a bike for 1 hour on an incline, and I do this 5 days a week, because I want to feel the best I can, not because I am trying to lose weight, but to feel healthy. If you follow the principles of living thin you will succeed. Marna takes you through the program step by step. Listen to the audios. Read the literature. This program is so liberating. No more crazy diet schemes. Eat only the foods you enjoy, your body will lead the way if you listen to it. Each week the fat melts off. Just remember that you will reap the results from the program, by the effort you put into it. You must listen, read and practice. I am already seeing that my results will be nothing but
"ABSOLUTELY FABULOUS"
!!!"
-Anonymously Joyful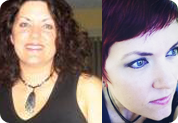 "Got on the scale yesterday morning and since I decided that I was ready to drop the weight (that I somehow hadn't even noticed I'd put on since my back surgery) I have lost FOURTY ONE pounds. I haven't been this light since 1991 and it feels good! yay me!"
-Cid Lough
"I am a 45 year old grandfather that struggled with my body image most of my life. I would lose weight only to gain it back again over a period of time. Diets and other fads may work at first but they are about what you can't eat or must eat or the exercise you must do. It's like being force fed what worked temporarily for someone else. The only way I found to change myself was to change my mind. I created a picture in my head of what I thought my healthy, fit and trim body looked like and I began to see that picture in the mirror. I dropped two inches from my waist in the first month and all my clothes began to fit me better. I don't even know how much I weigh because it doesn't matter. All that matters is the image I have in my head. I eat what I want, when I want and exercise when I feel like it. Quite frankly, I love myself and the freedom I have with my thoughts. I listen to my body and it tells me if I am in the mood for a big meal or just a salad but I never worry about what I eat or how much because my body tells me what I need. Thin within is the only way to make it stick. To change your life you must change your mind." -Evan Crumpton, Seeds for Success, Odessa, Texas,
"I want to say that this past week I've experienced some life-altering reality shifts in perception and practice thanks to your program and the work I've been doing on it. I thought my line was going to have to be…well, I didn't lose any weight but I'm thinking more healthily, but as it turns out, I tried on some pants for work this morning that I deemed unwearably tight last month, and I have them on right now, without any love handles sploofing out the sides even. I was flabbergasted."
-Karen Taylor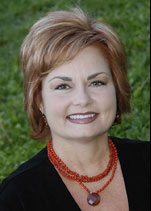 "Finally a new and refreshing way to approach being thin again. I have gotten so tired of all the ways I was looking at what I was doing wrong till I was blue in the face. Since working with the Law of Attraction, the old way of dieting just did not feel right nor was it along the same lines as I was now practicing in other areas of my life. After meeting Marna at Joe Vitale's workshop, I knew that she was definitely on to something great and I wanted to be a part of it. I just completed her teleclass series and within the first week I had lost a couple of pounds without even trying. I loved the teleclasses and the meditations and I especially loved the audios to listen to again at my convenience. Even if I never lost another pound, the teleclasses were well worth it. My whole out look on my weight issues have shifted to more positive ways to acting, thinking, eating and my whole attitude has changed around it. Thanks SO much Marna. It was great and I can't wait to see what you have next on your agenda." -Sheri Rowland, www.sherirowland.com
"Hi Marna,
Since I started your program, I have learned so much about my behaviors around food. I haven't completed the program, but only getting halfway through I have continued my weight loss and am now about 10-15 pounds from my goal weight having lost over 40 pounds.This is powerful stuff! Well-worth the money spent.
Love,
Carol"

I had a revelation in working with Marna. For some reason, I had been carrying around the belief that I was a big person, and because I was big I needed to eat more. During my coaching I identified that when I travel with friends, my friends often want to eat more often than I do. In taking the time to think about my relationship to food, it occurred to me that maybe my body just didn't need very much food. I know everyone's body is different, but it had never occurred to me that mine might be one of the ones that didn't require much! What a change! I had put myself in a big girl box without even knowing it, and had been ignoring my body for so long that it was truly a transformation for me to realize that my body gave me clues to how much I needed to eat. That insight alone was worth the price of admission! - Darla

"Thin Within is unlike any other weight loss program I have ever been on.  First of all, we didn't get a diet to follow.  The goal was for us to start thinking like a thin person.  We had lots of support in doing this.  Marna Thall sent audio programs each week that addressed different aspects of it.  She was always so kind, enthusiastic, and understanding.  Once a month, she did a Question and Answer session which were also very helpful.  You can also download her book listing the Characters of Thin People.  I found this a great first start.  I still have all of these wonderful resources and refer to them as needed.  I'm happy to say I lost 20 pounds while on this program and am continuing to follow it to get to my goal.  I would highly it recommend to you.  Thanks so much, Marna
Sincerely,
Karen Morrison"
"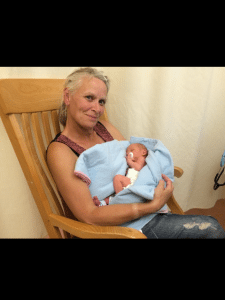 Marna, I already purchased your book and I love it…I lost 35 pounds last year in two months.
Thanks so much!"
-Janet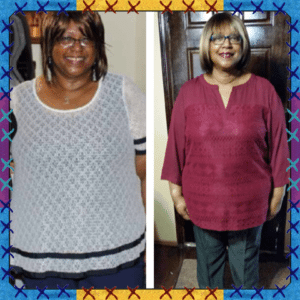 "Thanks Marna!! You were the first one to encourage me to take that leap and I am so grateful for all that you have done.
I joined Thin Within after I had recently retired from teaching special education students for 35 years. My last year teaching was EXTREMELY stressful and my emotional eating was at an all time high!!! I had read a book several years ago regarding the same topic (eating like naturally thin people) but Marna has developed a wonderful program that addresses what, when, and why I eat. The thought of following another diet plan was not appealing to me, but she taught me to eat what is good for my body. She said, "Eat when I am hungry, stop eating when I am full, and eat mindfully." I was taught eating is physical not emotional. Some of her suggestions for finding healthy powerful ways to deal with my emotions were meditation, visualizations, paying attention to my self talk, affirmations, writing down three things I did right each day, staying solution focused, and thinking like a naturally thin person. Marna told me to honor my body and listen to it. The private coaching, question and answer Monday calls, skill building sessions, and private Face Book page are additional tools that helped me stay on track. I have lost weight and gained it back many times over the years, but now I have tools to handle my emotions. I lost 30 pounds and plan to lose more. Marna is a good listener, always jovial, and consistently encouraging. This program has helped me to develop a normal relationship with food. I invested in myself, stayed positive, and am living my life instead of focusing on food. Thanks Marna!!!"
-Barbara
So I have a huge milestone to share!
I actually started on my own road to weight loss last fall right after my 58th birthday when I had had a nice dinner with two friends who had lost weight. I decided a few days later that I had had it with being fat. I knew it was a mind shift even then. I used positive thinking saying I will be thin/slim. I cut out the Lean Cuisines at lunch, crappy baked goods, and sweets and ate less. I thought more positively in general about life and felt good about myself. By November or so I had lost 10 pounds. When I discovered Marna, I might have been down more. I didn't know because I hadn't weighed myself yet, I was going by what my doctor had said I was the previous spring and I knew I have gained at least another 4 pounds, to get me to 220 at 5 foot 1 inches! Anyway when I signed up for Gold, I started the Drop a Dress Size in 6 weeks, since it was a free gift, figuring that I would be closer to my goal and have some of the principles of the program before I even started in January. At the beginning of January I had lost 20 pounds and was below just 200, so I could finally weigh myself. I was grateful to have clothes to measure my success before that! Well here it is 8 months later and I have lost another 30! A total of 50 pounds! 5 of which I have lost on my vacation and doing T-Tapp.
So YOU can do it, too! I have another 30-40 or so to go, whatever my body feels is my ideal size. With the T-Tapp I should be there in November, a year and a few months after I started! I know I can do it because I have come so far! You can too! -Connie
Your program, book, videos, and now the 30-day challenge has been life changing. Today I did give in to emotional eating, but not like normal - and it is definitely NOT the norm any more. But I was able to recognize it for what it was. And I didn't beat myself up over it. And I am only more resolved to keep going.
Several of the points you made in this lecture I had already come to all on my own. No more quick fixes. And I am amazed - simply AMAZED - to see that I have a mindset of being in it for the long haul - and enjoying it, actually enjoying eating less as my body directs (which is taking a lot of practice, but I see good results and your talk today had some powerful points I am going to take to heart) AND to exercise. I am actually delighting in moving. Thank you so much for making your knowledge easily accessible to me.
I am 58 years old and have spent my entire life beating myself up about everything. My mindset has changed - and will continue to do so - because of your help. -Edie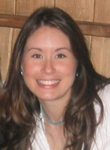 Marna's ideas are the most helpful (as well as logical and simple) information and support I've ever had – I've been trying to diet/lose weight since I was 10! I feel like my whole life all I've done is think about and struggle with food… I'm not even really that overweight, I just don't want to be thinking about food and dieting – and this program is finally the thing that's helping me do it! It doesn't make sense to me to diet anymore – there's no sense in fixating on what you eat (it only makes you think about it more!) – I'm learning to pay attention to how and why I eat, and to eat to be healthy!" -Audrey B.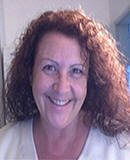 "I LOST 22 POUNDS AND TWO DRESS SIZES IN 30 DAYS!"
"Thank you so much for all the help and support you have been throughout the last 30 days. It's been an incredible journey for me…one which I will continue to follow. To date, on this the 30th day, I have lost 22lbs and two dress sizes! I would not have believed it had I not seen it myself." -Linda Stuart, Queensland, Australia,
Hi Marna, "I just wanted you to know that last year at this time, I was wearing a size 16 and yesterday I bought a pair of size 10 pants and they fit! Yea! A little snug but I am happy I can wear them. Your emails have helped keep me on track for the past year and I have been struggling for 20 years now but not anymore. Thanks for your help. -Mandy"
"Marna is incredible! I had a private session with her and it was truly amazing. I am an intuitive counselor and Marna uncovered areas within myself I was totally unaware of. It has been weeks since our session and I am still thinking of insight she gave me. A session with Marna or her on-line course is time and money well spent! Treat yourself to the gift of Marna!"
-Michele Snelling, SLC, Ut www.mariamichele.com
"This week has been awesome! I am down about 4-5lbs and I am so excited. Just focusing on doing an activity (other than eating) before I get home from work has made a huge difference! On the other hand, a part of me was even afraid to send this email because I feel like this is too good to be true or beginners luck. I can't wait to see what you have in store."
-Thanks, Ebony
Thank you so much for our session yesterday. It is remarkable the shifts I have had. Last night I was lying in bed reading and I thought about the chocolate I had seen a few days earlier in my husband's pickup. I was just about to say what the heck and jump out of bed to go eat some. Then I remembered you saying that if I wasn't hungry, there was something else going on. I checked in and of course I wasn't hungry and then I realized what the issue was. I then remembered what you said to do next. Change the mood and watch for those trigger moments. I was then grateful that I had a 'trigger moment' and realized I was really tired instead and decided I might as well go to sleep. This morning I ate my wonderful breakfast and then I was curious if that chocolate was still there in his truck. I was compelled to go out and see. Since I had believed I was powerless over chocolate and I said to myself this is not a smart thing for me to be doing, I was still compelled to go the truck and see for myself. The chocolate was still there. I opened the lid and a truly remarkable thing happened. I realized I did not want it! I was actually repulsed by it! I thought that it was too rich & sweet for me so early in the day. My old pattern was to feel so shamed that I was even looking at it and so terrible about myself that I would have to eat it to stuff that bad feeling, then there would be no stopping me. I would feel more shame and eat more later and on and it would go until I had consumed several thousand calories! I felt like a normal eater in that moment. Needless to say it is about lunch time and I am not acting greedy about getting to eat like I used to be when I was on diet. I really love not answering to someone about my food, when and how I eat it. I like not having to go to meetings or check in, leaving someone else in control. I love it that I am responsible and that I am doing it and living it. I eat healthy because I want what's best for my body. I exercise because I want to take care of my body. Marna, I think you are the answer to my prayers and you have helped me so much in my journey to become naturally thin. It has taken a lot for me to let go of my limiting beliefs and it was so worth it. Thank you so much! -Love Rose
I was putting something in a drawer in the refrigerator and I found peanut butter wafers from last month. I had totally forgotten about them and had no desire to eat them. Thanks for Thin From Within. -Linsey, MD, Fort Lauderdale, FL
The Blaster Challenge has been great for me. I just wanted to thank you.I don't feel like I have been struggling or depriving myself or anything else, and my body is changing. It's wonderful. -Sara, Editor
I am so excited about my 1st week. I lost 8 pounds and it was so easy. I feel like I finally have a plan that makes so much sense!! I really wonder how many calories I was eating a day by cleaning my plate. Really looking forward to making this a part of my life - Thank you for all your guidance Joy!!! xoxo - Jenny, 43
I purchased your eBook Naturally Thin Secrets. I just wanted to say THANK YOU!!! Seriously, how is it possible that this is so EASY???!!! I spent YEARS struggling, and depriving, and suffering, and agonizing over trying to lose weight and keep it off. I counted calories, watched what I ate, went hungry, exercised into exhaustion and it sucked. Your book was full of brilliant, very simple and easy (too easy) ideas. AND THEY WORK! Three weeks after buying your book and immediately reading the whole thing, I lost 5 pounds! Every single day I look in the mirror, I look thinner. I am shrinking before my whole eyes. And it has been EFFORTLESS. I am just amazed at the number of years that I have totally been overfeeding myself. And these past few weeks, I am eating ALL the time. Just not huge portions. It I get hungry, I have a little bit of whatever I want (the very best part of all this) and just see how my body feels. Sometimes, it only takes a few bites and I feel comfortable. I know your eating ideas have literally been the answer to my prayers. Thank you so much for doing this research and offering your book. I am so appreciative to you and I am FINALLY going to be my ideal weight and STAY there and happily enjoy this for my entire life. Thank you so much!!! -Cari Absalon-Bogner
"I was between 2 sizes, but now I can fit into size 14 (UK) pants without looking like they are going to burst at the seams! I am so excited! I have to confess that there was a little part of me that didn't quite believe I could lose the weight, but now I really do 100% and I feel really excited! Whenever I connect with that feeling, I feel like jumping up and down like a kid! YES! Thank you so much for putting this programme together, it was exactly what I needed!"
-Isabelle, Student in the UK
"My reflection showed me Thin! I had to go and try on a pair of smaller pants to shake the disbelief from my eyes as I couldn't believe that the molecules of my body could transform that fast! Overnight! I ate only when I was hungry, which incidentally meant eating 1/2 a chocolate bar for lunch, and I felt great! I noticed people reacting differently to me, as well as I act differently."
-Trisha, Winnipeg, Canada and a mother of two
I did a check in with my weight and belly button measurement this morning. I was very pleased that I've lost 4.4 pounds, and lost 2 off my belly button measurement since Monday! That's only been 5 days! Wow....I'm amazed. - Rebecca
Hi! I think I've done it - I've overcome my food obsession and I'm living and eating like a thin person. Oh, and I AM a thin person!
It's amazing that I've actually lost weight eating only the things I want. And I haven't even found the time to exercise yet. Having a 9 month old will do that to you, I guess. I just wanted to let you know I'm feeling great and I wanted to thank you for doing what you're doing. Now I look at people and wonder why they're dieting. It seems so silly to me. Did I mention that I can fit into every pair of jeans in my closet? Even the ones I hung on to because I thought that maybe someday they'd fit again! They do!
-Buffy, New mom from Mechanicsburg, PA
As a fellow expert on non-diet weight loss I wasn't sure of how much value Marna's program could be when I initially decided to take one of her classes. I am glad I did anyway!!! Let me tell you how impressed I am with Marna's vast knowledge of the subject matter, her seemingly infinite solutions and tools to address challenges her weight loss clients face on their way to transforming into their naturally thin selves. In addition I got to know Marna as a wonderful, uplifting spirit that deeply cares for her clients. Thanks for being you, Marna! J
- Sunny van Vlijmen, EFT-Practice LLC www.EFT-Practice.com
Thanks Marna! That helped! I started a dream list and even picked up some books at the book store about finding the right career…one of them is a workbook type thing with exercises to help figure out your dream job. Also, this waiting till hungry is AMAZIING!!! The way you explained it really made sense and I notice when I wait to be really, without a doubt hungry, I pick the food I want more accurately, enjoy my food more and more slowly, and can stop eating at a comfortable point because I notice when the hunger is gone. And I'm not eating as many sweets (and when I do not in an out of control way) aaaaaaaaand I'm finding better ways to fill my downtime/take care of myself! This is so coool! THANK YOU THANK YOU THANK YOU! -Sarah
When we began this program 3 weeks ago, I weighed almost 150. I'm now down to about 142 or so and feel wonderful. I have been able to fit into some of my old clothes again, and best of all, I have released the worry about gaining weight, the stress of feeling out of control, and the misery of hating my body. Thank you so much!!!!! -Leslie, Teacher from San Diego, CA
"I am so amazed at the little things I do from your calls that make such a difference. This week I began saying to myself probably daily,
I have beautifully shaped legs
or
my legs are shaped beautifully
. I have never said this about my legs, even when I was borderline anorexic! I have always thought they were too big in one place or another. It is so freeing to make this self talk change in my mind, in order to accept and love my legs now. I also was on vacation, and found myself ordering exactly what I wanted. It took a bit more time, and I often asked the waitress for the dessert menu so I'd know if I was going to need to save room for that too. I created many concoctions often out of appetizers and side dishes. I even asked the waitress to wait 3 minutes before bringing out the dessert (since I wasn't quite ready for it, and knew it would melt if it came). It felt empowering. It felt comforting to see that I can take care of myself. THANK YOU"
-Noelle, Special Education Teacher's Aide from Vienna, VA
"I have lost 20lbs mainly because I have not focused on weight loss which has been a big problem for me for several years. I have half heartedly participated in several weight loss programs which revolved around prepackaged meals or deprivation of carbohydrates. I realize that I have felt guilty for not being able to follow rigid programs which further contributed to my hopelessness. I have been able to lose weight and feel confident that I can control my own destiny and I don't need anyone else to do it for me. It is only a start but a very important one. In all, I have found the workshop and especially the phone sessions invaluable to help me see that my self worth is not equated by my current weight."
-Kim
I just wanted to thank you again for all the help you've given me since we worked together. This past year has been incredible. You helped me change my life! One day right before church started, I realized that I had gone up to people who I don't really know very well and struck up a conversation with them!! Not only that, but I wasn't faking interest, I really meant it! I have even become friends w/some of them! There are still lots of times when I am uncomfortable, but I still make an attempt to talk to people. I NEVER would've done that a year ago, not even 6 months ago. Seriously! Over the past year, I have purchased some of your Thin Within programs plus working with you, and I am just amazed at how different I am. I am no longer dieting, but I am trying take care of myself and show myself the same grace, kindness and love that I give to everyone else. It's weird how the more I give, the more I want to give, and give myself as well. I am learning to love myself, which I NEVER EVER EVER thought was possible. You have introduced me to Freedom (which I never dreamed I would know), love and unlimited possibilities! You are so special to me and I am so grateful for all you've done for me. YOU FREAKING ROCK!!!! Thank you again, Amy Osenbaugh
During the last few days of school, several students took pictures of the class. Not only did I willingly pose for the pictures, I was able to look at myself without the usual shame and guilt. I had a feeling of "Oh, look, there I am. I'm smiling. I'm happy.
-Toni, IT Executive from New Jersey
Thanks to the Love your Body group, I have really changed my attitude towards my body. I have learned my body is worth loving just as it is. I have stopped looking forward to a time when I am thin and started living now. I have replaced negative thoughts with positive ones. I am happier in my present body than ever before. AND all this in the first two weeks! I can't wait to see what I will discover in the remaining time with the group!
-Sharon
Guess who lost 5 lbs her first week? Yes, you guessed it. Me! I can't believe it! Thank you so much.
-Alesia
For about 2 months I've been practicing thinking thin. I eat like a thin person with one exception, when my seizure meds kick in I get the
munchies
, even then I'm able to control what I eat. I now think before I eat and examine my feelings; Am I hungry, thirsty, or in need of emotional help? Then I am able to stay on track. About a week ago I wrote to you in emotional pain, I started journaling that day and the pain is under control now. I no longer eat because of emotions. Oh, and at my grand daughters birthday two days ago
I received three verbal compliments on my weight
. I love hearing "You've really lost some weight!" and knowing all I had to do is think thin. I don't even have a dependable scale, and don't need one. Although my goal is to lose down to 145-150 pounds,
I have another goal of a 32 inch waist. I'm at 35 -37 inches now.
Thank you Marna,
-Tonya
Hi Marna,
I'm on my morning walk. Thinking of you with big gratitude. I'm on top of the world in no small part due to you. I've lost 10 lbs and keeping it off easily. Size 8 which was my goal. Feeling healthy strong and confident. Work out twice a week with trainer. And...a new man in my life. Totally unexpected but lots of fun. Thank you. I think of you often.
Love, Patsy
Marna, thank-you for this!
I have to tell you something..
Since I started getting guidance from you my world
is
changing....
has
changed, not completely, but everyday I see a new change in how I look at things, how I deal with things and I have started looking at myself as my former thin self. I don't look at myself and let it depress me anymore. I have the old motivation back. My depression over all of the personal losses I have gone through this past year + is lessening everyday. I have you to thank for this.
Before you came into my life I
wanted
to be thin again, but was not taking the right steps towards that better future.
Since watching and listening to you (and you are a very real life person who has shared the ups and downs with us), I have a much better frame of mind.
I have been walking again at night, not just for better physical health, but for better
mental
health as well. All the while I am walking, I picture myself as being in the best of health, the best shape for me, and a lot more energetic. I know I can do this, I know how to do this, but it was always the mindset and negativity that stood in the way. You're teaching me how to move forward and find my old self again.
Thank-you again. I look forward to more tips and inspiration from you.
Best wishes for a wonderful week,
Pat G.

I have never been so intensely driven to analyze my psychological reasons for being overweight. With diets it was always eat everything you don't like and exercise vigorously 3 to 4 times per week and you'll lose weight. Ya, great! I'd lose 15 to 20 lbs and then gain 25 back as soon as I stopped torturing myself. Now I exercise moderately and eat what I want when I'm hungry. There is no doubt that is my formula to success. I just have to learn to control the bingeing, the snacking.
-Ken, Business Owner
I am lucky enough to be working with Marna on her Intensive 8-week program for
Thin From Within!
I highly recommend this program to anyone who is "stuck", you will really benefit from the daily emails and the one-on-one appointments. I am someone who really requires a lot of pushing to move through difficult spots and this Intensive program really has helped me.
-Kimberly
For the first time in my life, I am beginning to break the diet habit. The only thing that dieting has ever done for me is to turn me into a compulsive eater who has an obsession with weight and body image. I have been learning through this method with Marna that loving myself just as I am, overweight and out of shape, is the ONLY way out of this vicious circle of dieting and body hatred. This new and fresh approach has given me the tools to use whenever I start beating myself up. Thank you, Marna, for opening up my eyes to see that I no longer have to live my life as a slave to outer appearances and worrying what others will think. -Laurie, from Denver Colorado
Marna helped me realize that any weight loss has to start with and in the the mind and then the body will follow. Only when the mind and the body are joined, can the real healing begin.
-Sheila
I am especially enjoying the benefit of eating only what I like. For years I did not allow myself to eat oatmeal for breakfast because I thought it was too fattening. I have it every morning now with nuts and raisins, and I have lost five pounds in the past month! I was able to go out to eat tonight without worry about where I went or what I would eat. This is really so freeing!
-Karen, Business Executive from Denver Colorado
A brief disclaimer about income expectations, testimonials, and complete transparancy.
The ThinWithin.com system, like many other things in life (wealth building programs and New Year's resolutions, for example) only works if you actually DO it. A sad truth about most information and self-help products is that the average outcome for the average consumer is zero. Buying a book and putting it on your bookshelf won't help you at all. Unread eBooks on your hard drive are useless unless you open them. So, as you read about ThinWithin list of successful weight loss stories and their true weight loss success, bear in mind that the results you will receive from it are a direct result of the effort you put into it. It's not magic. Consequently, although I can show you testimonials from clients who have used the principles and had excellent results, I can't predict exactly your weight loss success. Those results will be a function of your willingness to do the work, your existing talents and skills, and many other factors. We welcome you to be our next successful weight loss story and look forward to your true weight loss success. The testimonials you see and read on this page are actual testimonials from actual clients who are reporting their progress at that point in time. In some cases, they give their contact information. I recommend that you contact them and ask them how they feel right now. Their results, as they report them, do not represent the results you will achieve. You may do better. You may do nothing at all. My goal in providing these testimonials is to show you what can be possible for you and my hope is that you will use the information to achieve true weight loss and unbelievable success.