Take this FREE Assessment to See Precisely Why You Eat…
We value your privacy and will never spam you.
Products
You deserve to have a vibrant and fulfilling life. Marna will coach you through these life changing non-diet principles to help you lose weight, end emotional eating and rid overeating patterns.  These non-diet, weight loss coaching products are focused on helping you to rewire your brain to think, live and eat like the naturally thin. Finally, you can stop dieting, stop counting calories, and stop feeling obsessed with every morsel of food you put in your mouth.
You don't have to struggle to lose the weight. And you don't need more diet information or a new program. What you need is to get un-stuck!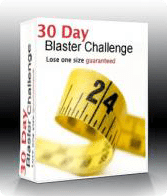 30 Day Blaster Challenge
"What if I Promised You That You Will Drop One Size Guaranteed, Or Receive Every Penny Back!" Over the Next 30 Days I'll Share With You One of the Fastest Ways To Lose Weight with These Quick Weight Loss Techniques So You Can Begin Losing Body Fat, Lose Water Weight, Stop Overeating and […]
Price: $57.50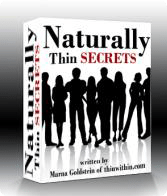 Naturally Thin Secrets
"Throw Out ALL Your Diet Books… Because This Weight Loss E-Book Will Show You Exactly How to Experience Easy Weight Loss Results By Doing What The Naturally Thin and Trim Do NATURALLY." The Good News – To See Rapid Weight Loss Results, You Will NEVER Have To Diet or Deprive Yourself Ever Again! […]
Price: $37.95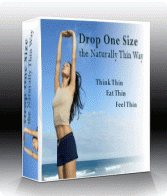 Drop One Size The Naturally Thin Way
"Are You Ready to Sit Back and Listen to How to Eat Thin?" You Learn to Eat Thin and Tune Into Your Body the Way the Naturally Thin Do, You'll Never Have to Face Another Annoying Diet Again. The Naturally Thin Do THIS and So Should You.[…]
Price: $197.00

ThinWithin's Home Study Weight Loss Mastery System
"Are You Ready For The Most Comprehensive Course Available Teaching You Precisely How to Think Thin, Eat Thin and Live Thin?" And The Good News Is – Once You Learn This System, You'll Never Have to Worry About Eating Out, How Many Calories You've Eaten, or What It Takes To Keep You […]
Price: $897.00