Take this FREE Assessment to See Precisely Why You Eat…
We value your privacy and will never spam you.
Marna's Story
How I went from a size 14/16 to a size 6/8?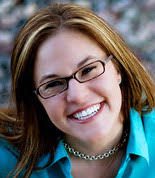 I would love to share with you my story of how I went from a size 14/16 to a size 6/8 and how I've kept it off for over 18 years without dieting.
So here's how it goes…
I grew up with my parents owning a flower shop and at age 13, my parents and sister were parked in front of a hospital delivering flowers when all of a sudden, a teenager hit my parents' car with great speed while my mother was in an awkward position looking back at my sister.
The pain wasn't immediate, but over the next several years, my mother suffered cognitive confusion, severe pain that meant wearing a neck brace and lying in bed, and extreme frustration and guilt.
A few months later, my father was at the flower shop late at night putting away items from a wedding, when all of a sudden he lost his footing on a ladder and fell head first right into a candelabra. He managed to dial 9-1-1 and was rushed off to the nearest hospital.
And so, my struggle with weight began…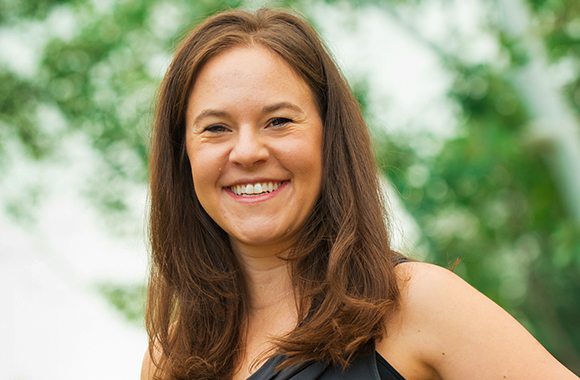 I was an angry and worried 12 year old, and I felt like I had the weight of the world on my shoulders. For several years after these accidents (both parents are now doing great!), my mom laid in bed and many of the household chores and caring for my 6-year-old sister landed on my shoulders. I'm sure life wasn't all that bad, but to me, at that time in my life, I was hormonal, emotional and angry at my situation. So what did I do? I ate. I ate to get through the pain of having to do chores, I ate to get through the pain and worry that my mom would never feel well again, and for the first time in my life, I was no longer a thin kid.
I was also a happy eater. During the years my mom was laid up in bed, my dad brought food home a lot. We would eat in my parents' bedroom while my mom laid in bed and it was fun! We were all together having fun and eating. Over the years my increased weight really started to wreak havoc on my self confidence and body esteem. In an attempt to rectify my emotional pain around my weight, I started reading every diet book I could get my hands on in an attempt to lose weight.
I gave bingeing and purging a try, but it just wasn't for me. I tried dieting but it seemed like every time I told myself "no", I wanted that particular food even more.
I then tried Weight Watchers, which to this day I think is a great program, but I found myself starving before being weighed, and then gorging myself after weigh-ins. I tried eating really "healthy" and then giving myself a "free" day, but it felt weird diving into a whole slew of foods on Sundays (my chosen free day) feeling like everyone around me was thinking, "Ummmm, are you sure you should really be eating ALL of that food?" What I learned was that I was a lousy dieter, I wasn't up for counting calories or fat grams, and I hated the thought of giving up foods I loved.
What was I doing wrong?
I was surrounded by thin friends who weren't struggling, weren't turning to food for emotional soothing, who weren't dieting, and frankly they made being thin look easy. What the heck were they doing that I wasn't? After years of failed diet attempts, my weight continuing to creep up. I was frustrated as my hips continued to expand, clothes sizes kept going up instead of down, and my stretch marks were ever expanding. So I set out on a mission to uncover everything I could about these people that made looking thin seem easy, fun and natural.
What I discovered was…
There are what I call "naturally thin" and "unnaturally thin" people.
The naturally thin don't diet, and that the "unnaturally thin" do.
That I wanted to be naturally thin, NOT unnaturally thin.
The naturally thin don't count calories.
The naturally thin feel pretty good about themselves and their bodies, but they still have problems – just different ones.
The naturally thin deal with their emotions in very specific ways, none of which included heading to the fridge.
and the list continues….
I threw my hands up, did what they did, and stopped dieting, stopped counting calories, and stopped judging and picking my body apart in my mind. I started thinking, eating and living thin. I learned to deal with my emotions in new ways that honored my body and mind, and you know what happend?
As I began applying their secrets, I lost over 30 pounds within 6 months.
People were obviously shocked at my transformation, so they wanted to know what I had done, so I told them. They too saw the weight come off without dieting or deprivation and they too felt great.
I started ThinWithin.com (formerly Model Image) soon after graduating from the University of Colorado at Boulder with a degree Psychology and Education. In a dimly lit room, no money, a free computer, and a peach painted desk and lamp, I set up two metal folding chairs and started seeing clients. I plastered Fort Collins (where I was living at the time) with grassroots marketing but had an interesting message, "I could help people get thin, by thinking, eating and living thin."

Although my first group of clients were probably not impressed by my office, but they were wildly impressed by their weight loss results! Over 70% of my clients walking in my door, walked out thinner, happier and more confident. Those who applied these thin principles dropped weight naturally and most enjoyed wonderful results.
For over 18 years now I've worked with thousands of people to lose weight and gain renewed health and freedom around food.
I truly believe that in order to change your weight, you must first change your mind.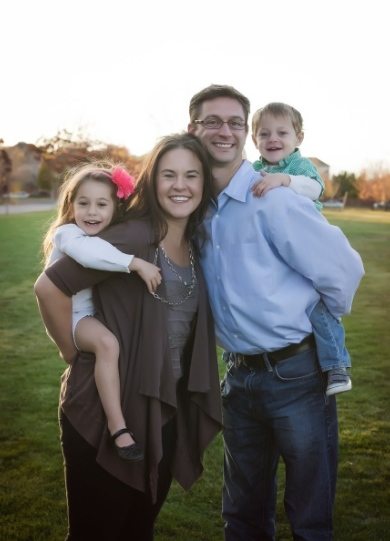 I now specialize in coaching and training women who deeply want to serve the world but feel stopped by their weight, to finally slim down naturally so that they can get on with their lives having greater health, increased joy, and freedom with food.
This journey has lead me to coach the most incredible women. I've coached pro-athlete children, Miss USA contestants, moms, high profile women, women entrepreneurs, career-transitioning women, doctors, lawyers, psychologists, nurses, teachers and women in almost every continent of the world.
I now train people to become Body Breakthrough Coaches™ because of the demand to do this incredible and fulfilling non-diet work.
Please feel free to read the success stories. Many people share with me that they see themselves in many of the men and women's stories – and I want you to have the same types of results too!
On a personal note, in 2008 I married Josh Thall at the beautiful Ritz Carlton in Denver, Colorado. In 2010 I had my beautiful daughter Addison and in 201o and my precious son Hayden in 2011. I now live in Denver with Josh, Addison and Hayden spending part of my time as a mom and part of my time as a business owner, trainer and coach.