What if, in just a few months, you could begin making a huge difference in people's lives by helping them live thin, feel beautiful and transform their bodies by….
Becoming A Body Breakthrough Certified Weight Loss Coach?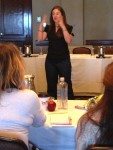 If you're a coach, thinking about becoming a coach, or you are someone in the helping profession, then this unprecedented opportunity applies to you…
Get Ready To Enjoy An Unheard of Opportunity to Lose Weight Yourself, Get Certified as A Certified Body Breakthrough Coach™, and Learn the Marketing Skills You Need to Set You Up to Earn Between $2,000 – $10,000+ Per Month, Working Full or Just Part Time.
I've put together the perfect certification program for you!
I have created weight loss coach certification training program so you can quickly become a powerful weight loss coach and learn client attracting marketing skills so that you can impacting lives quickly after becoming a certified coach.
For the last few years, clients, colleagues, coaches, and friends have requested that I put together a coach training program specifically focused on the tools I use with my clients to help them lose weight without dieting.
In doing so, I have gone on to see men and women alike become Certified Body Breakthrough Coaches™ where they have gone to work at Health Insurance Companies, gone off on their own, and few have been asked to become part of the ThinWithin.com team.
I am so honored and excited to reveal my coaching secrets to you in this training program, that I will personally teach YOU about the psychology of the OVERWEIGHT MIND and the powerful nature of THE THIN MIND and how you can help clients go from overweight to thin.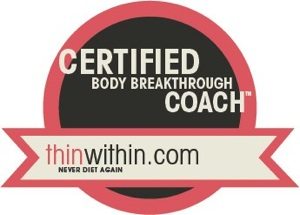 I believe that we teach and coach what we need to learn. I'm honest with the fact that food is my drug of choice. I am not a size two woman who never thinks about food or never overeats. You don't need to be physically "perfect" to qualify to powerfully coach others on this life-changing material. You can and should be honest with who you are and your struggles. In fact, one of the FIRST benefits of signing up is that you will learn how to create your own naturally thin breakthroughs (if you haven't already), giving you the authenticity and experience to confidently offer personal coaching to others.
We would love to talk further with you to see if becoming a certified Body Breakthrough Coach is right for you.
We value your privacy and will never spam you.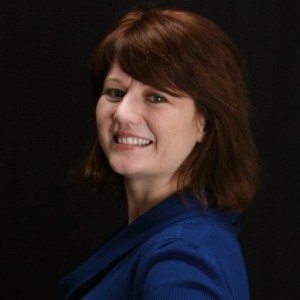 'The Body Breakthrough Training Was Amazing'
The Body Breakthrough Coach training experience was really amazing. I had been looking for the right direction for my career in this stage of my life when this opportunity became available. I had already begun utilizing Thinwithin principles in my life and was starting to see success. I definitely felt inspired to share this information with others, so there was no doubt that signing up for Body Breakthrough Coaching was what I was meant to do. I was able to utilize the coaching information in my own life to lose weight, and now I have the tools to assist and inspire others - and get paid to do it!
Marna really gives each coach the latitude to be themselves and bring their talents and personality to the coaching process. It was wonderful to have a turn-key system that I could just plug in to and get started after my training. Now I feel like I can focus on bringing the best of myself and my training to each client. This is a great opportunity if you are looking for a flexible career where you can make an amazing impact in the lives of others!
Joy Bufalini
The Coaching Component Alone Is Worth Joining This Program
Marna's program was so well organized and informative, that in a manner of weeks I had a solid coaching foundation. The coaching component alone is worth joining this program, but the invaluable education I learned about marketing this new business put this training completely over the top.
Cari Absalon-Bogner
The Training Gave Me The Skills and Confidence I Needed
I am thrilled to have been part of the first Body Breakthrough Coach training. Marna's enthusiasm and loving spirit provided a nurturing setting in which we could master both the principles of natural weight loss and Marna's special techniques of effectively coaching clients to success. Marna honors each of us and encourages us to use our own perspective, our own gifts, and our own experience on our weight loss journey to connect with our clients on the deepest level. The training gave me the skills and the confidence I needed to provide coaching services with the highest level of integrity and it is my greatest joy to begin my career as a Body Breakthrough Coach!
Barbara Green RN, MPH
We would love to talk further with you to see if becoming a certified Body Breakthrough Coach is right for you.
We value your privacy and will never spam you.